Discover How A Perth Resume Writer's Time-Tested Proven Job Hunting Techniques has Helped Local Graduates and Undergraduates Secure a Professional Positions in under 12 Weeks!

Welcome To Oz Resumes Website | Resume Writers Perth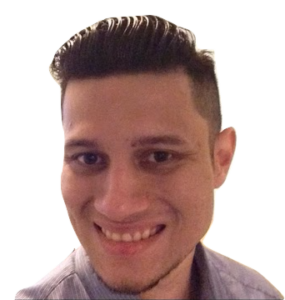 FROM: Sal Jumat, BCom Accounting (Curtin University) Oz Resumes
PERTH WA, AUSTRALIA
Hey mate, are sick and tired of applying for jobs, not getting any replies from employers and still not receiving the kind of results you want… Then it's about time you experience the crazy results our clients at Oz Resumes are receiving. Is it really possible to get called up for interviews, ask for a higher salary, receive an offer in your profession, with no experience and even if you are still an undergraduate in just 90 days?
How about I say that my team at Oz Resumes and I could get you results in less time your "typical" Perth resume writers. Obviously, you are sceptical as this is a bold claim. Come on! It's ok to be doubtful. I'd be having doubts if somebody told me that they'd have a sure shot getting me an interview with the current economic situation. There are heaps of Resume Writers and Career Coaches in Perth that "claim" to get you a job or interviews. Talk is cheap mate. You want RESULTS right? How about my GUARANTEE of coaching you till you GET RESULTS?
My name is Sal Jumat. I was in the same boat as you, or worse. I was an international student, graduated in Accounting in Curtin University during the FINANCIAL CRISIS with a GPA BELOW 2.5! Yep, I had shitty grades and graduated during the worst time for any accountant and worse of all I did not have a Permanent Residency. But I wanted to stay in Perth and most of I wanted a job in my own profession, an accountant! Does this sound like you, or heard of stories like this? That was me.
I kept applying for jobs, used the resumes the university career centre helped me with. Got rejected countless times. I bought resume templates and even paid professional resume writers. Still more rejections and heaps of unsuccessful application emails. But I did not give up and kept on applying, testing different resume templates and tracked what worked. Within 3 months of graduation, I managed to secure myself an Accounting position and got paid more than my friends in the big Accounting Firms. So with my results, I decided to help a few friends and next thing you know I started the Oz Resumes while I was still working as an Accountant. I am now happily married with 2 kids, 2 houses in Perth and helping Professionals, Graduates and Undergraduates secure positions in their dream jobs.
But who am I to say that I can give you results and keep tooting my own horn. Maybe you should watch the videos and testimonials below and maybe you can decide if Oz Resumes is a good fit for you.



So How Can We Make Such A Bold Claim & Offer any Guarantee?
Easy… We DO NOT use typical resumes and job hunting techniques found in online blogs or used by other resume writers or career coaches that has a "one-size-fits-all" concept which has failed many people who tried their methods. That's probably why lots of professionals cannot seem to get interviews or job offers. Honestly, there is there Is NO "MAGIC PILL" or "SUPER RESUME" to securing a job. Otherwise, every Tom, Dick or Harry would be employed.
 

Who is this NOT FOR?
Not for someone who is willing to spend 30-45mins once a week coaching with us on Skype.
You will need to have a laptop, decent internet speed and a Skype account (sign up it's Free). All our Consultations……. We are like your Personal Trainers and want you to get result fast and be accountable that you do…..We
Not For those who do NOT DO THEIR HOMEWORK. We are coaches. We show you the techniques but you still need to put in the applications and attend the interviews yourself.
Here's a little breakdown on the whole job securing process:
♣ There are 

3 Variables that You can control in getting a Job


1 – Having a Good Resume that builds trusts and adds value
2 – You need to drive traffic to that resume. That piece of paper cannot apply for jobs by itself. So you will have to apply for jobs, use LinkedIn or several job application methods to have people look at your resume in order for them to call you for an interview and offer you a job.
3 – You will need to win interviews. No point applying for a job and sending your resume through when you cannot seal the deal. You will have to be able to sell yourself or give enough value at the interview in order for your potential employer to give you a job.
♣ So when you look at these 3 variables (assuming each variable has a 20% chance of success) and you add them together to the power of 3 (20% x 20% x 20% = 0.8%). That's right a really low figure of 0.8%. That is assuming that your chance of success is 20% for each variable. But if it is at a time of low economic situation like now, it will be even a lesser than 0.8% chance of securing a professional position. SO YOU WILL NEED TO PUT IN THE HARD YARDS.
This is not for someone who is not willing to invest financially with us. We do provide a 1st FREE Consultation but we are a business and as the saying goes "If you pay peanuts, you get monkeys!"

More Case Studies on Client Results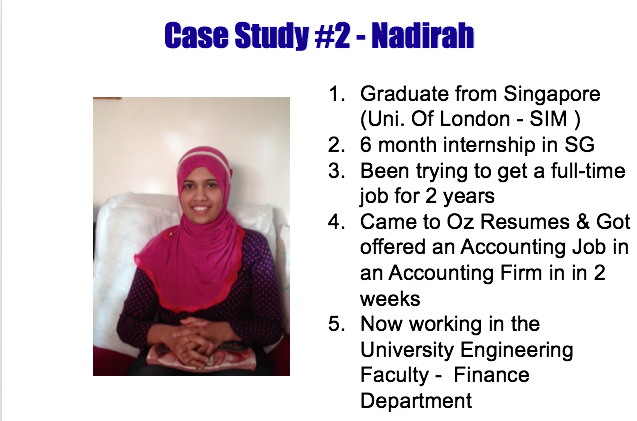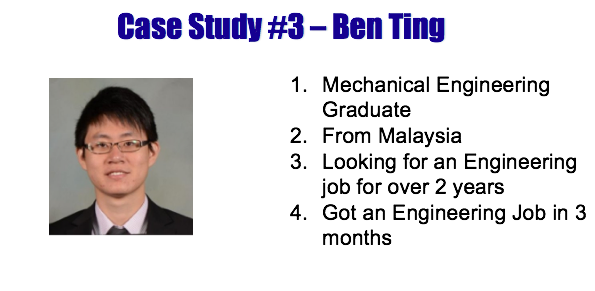 Our Methods – How Do We Help Professionals, Graduates and Undergraduates Secure Positions
We coach you on how to do CV Revamp that adds value and grabs attention.
We coach you how to successfully apply for jobs. Not just the typical Seek and Indeed applications. We do both, offline and online applications.
We coach you on "How to Dress to Impress at your Interview"(*Hint, colours matter).
We coach you How to Ace Your Interview. But most importantly in your own flow or character. I hate it when people say "Just sell yourself". This is not Glengarry Ross where you have to know the ABC's of selling. We coach you in a manner that you can be yourself but deliver value to the interviewer without going out of character.
We also coach you How to Negotiate your Salary Like a Boss! Yes, when you know what you are worth and comfortable with yourself at the interview, employers will give you what you want.
We also coach you on how to follow up and deal with rejections. Most people miss out on this big opportunity on follow-ups. I had so many instances where our clients followed-up so well on their interviews that even though they did not get an offer for the current job application, a role was created for them due to the professional and consistent follow-ups. Rejection is another one where we coach you on how to turn it into an opportunity. One closed door always opens another opportunity to build your professional network. Just because they did not offer you a job, it does not mean they can be part of your network on LinkedIn. Some of my clients even get offers 6 months later and for a higher salary. As lyrics to the song goes "Always look on the bright side of life".
Most importantly to help you secure a position in 90 days. Expected Salary – You will be surprised what you get if you ask for it and show value. We have helped even undergraduates achieve graduate paid salaries.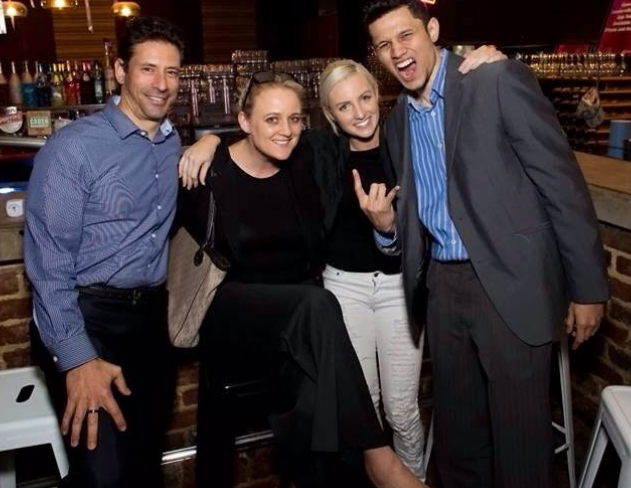 So what are you waiting for, Book a FREE Consultation (valued at $150 AUD) and let's get you some RESULTS!

Disclaimer: Sometimes getting a job is difficult. We help our clients overcome the mindset, difficulties, and burnouts to help them achieve results. Everybody is different which means results will differ from one person to another. If you want a "get a job quickly with no effort or work" please go somewhere else as we choose to help people who want to work for their success not demand it.